Centrally located in Avalon, Lloyd's of Avalon Confectionery is bound to make your visit even sweeter!
Our extensive menu has something for everyone – chocolates, fudge, bakery items and more!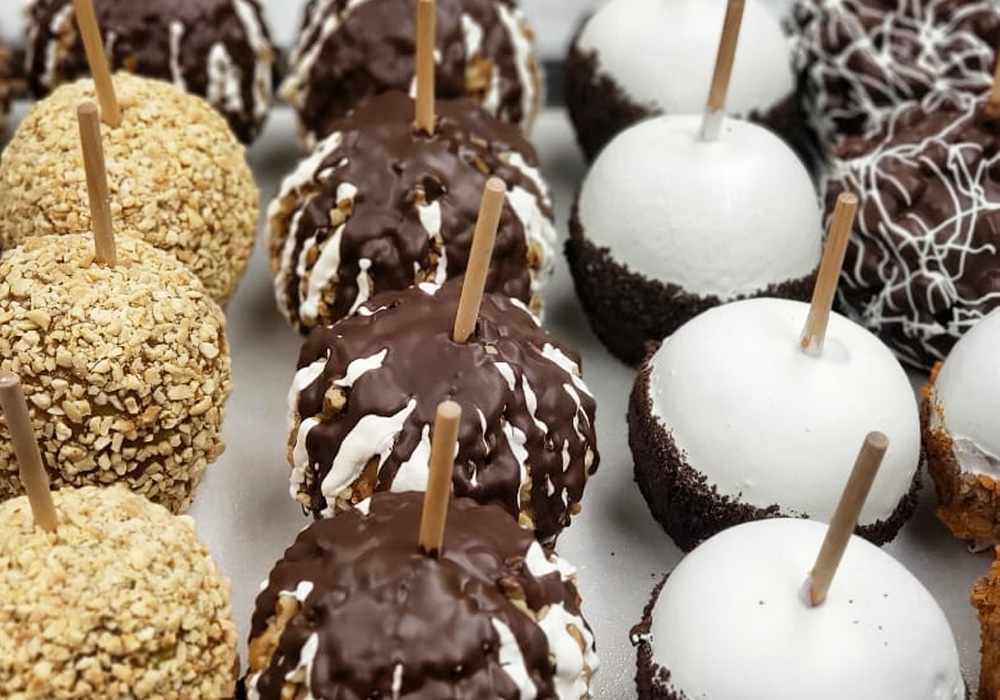 So many flavors to choose from! A perfect appetizer or dessert.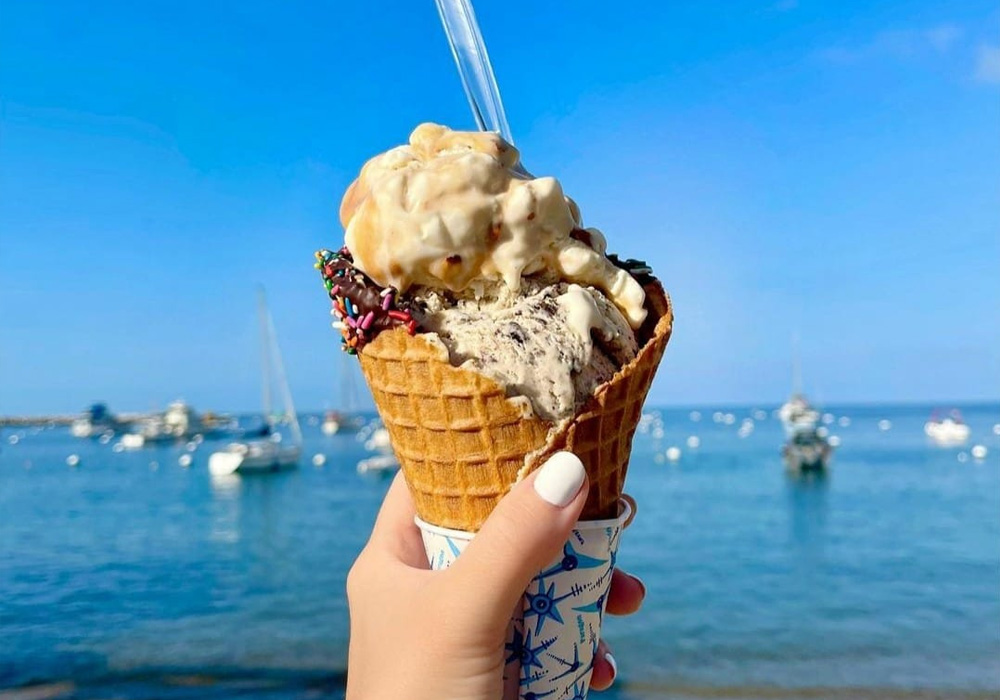 Cool off in the Californian sun with a Dreyer's Ice Cream. A town favorite!
Our iconic Salt Water Taffy is made fresh in-house, daily.
Nostalgia, History & Sugar
In 1941, the iconic saltwater taffy-pulling machine (a modern marvel at the time) was installed in the front window, charming and mesmerizing generations of visitors, and it still does to this day.
You can stand in the very same spot that Marilyn Monroe did (before she became a Hollywood starlet) to watch the taffy go round and round. Marilyn lived in Avalon and was known to visit Lloyd's of Avalon for sweets and treats.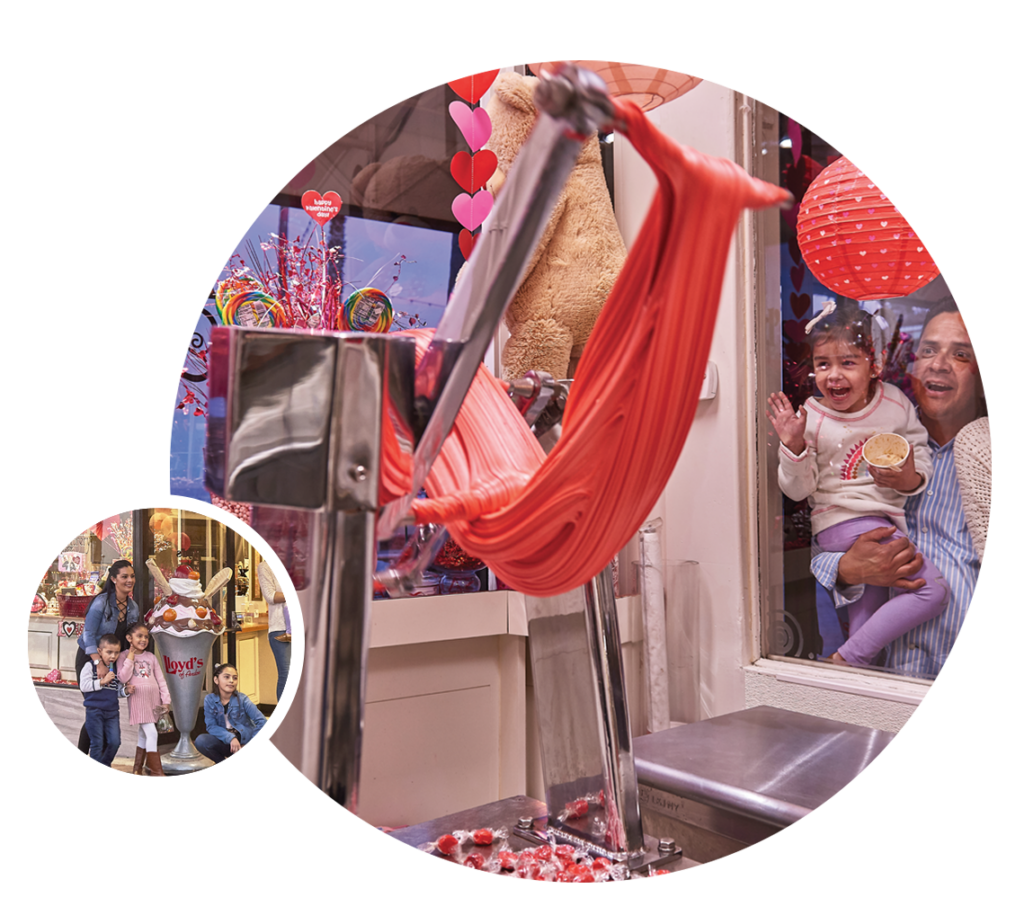 Join our VIP Mailing List!
Love Catalina Island as much as we do? Join Lloyd's VIP Mailing List – it's FREE! You'll also be the first to hear about
promotions, receive exclusive offers and find out about our latest flavors.

Got a sweet craving? We promise; they taste as good as they look!

Sweeten your senses with a trip to Lloyd's of Avalon!
Located at 315 Crescent Avenue, on the corner of Crescent and Sumner Avenue.